"Chad Filley is the best-kept comedy secret in Minnesota."
Jeff Meyers – Adventure Limousine
Author, Comedian, and Storyteller are just a few words used to describe Chad Filley. This versatile communicator has entertained audiences of all ages throughout the United States and Canada.
Think of an audience and Chad has probably performed for them. He's been everywhere man, just like Johnny Cash. He's spoken at corporate functions, prisons, comedy clubs, school groups, festivals, banquets, and churches.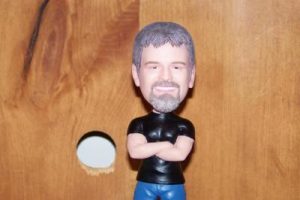 Chad took the Minnesota comedy scene by storm in 2010. He has appeared in numerous comedy clubs in the Upper Midwest, California, Alaska, and Las Vegas. He has even twerked on the hallowed stage of the Grand Ole Opry in Nashville.
Most of Chad's material comes from his everyday life. With a resume including survival in the trenches of parenthood, matrimony, high school teaching and coaching, and firefighting, he is able to combine these experiences with a humorous spin, helping him turn everyday events into comical stories.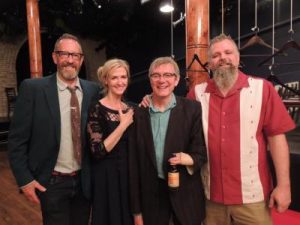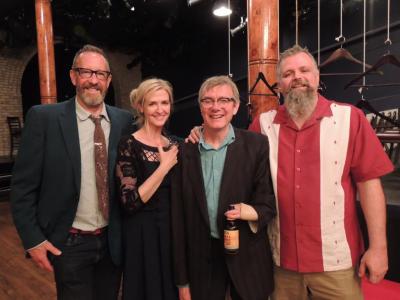 Chad has the unique ability to take everyday situations and spin them into side-splitting, laughter filled tales. Then like a master rollercoaster operator Chad will throw a sudden twist at his audience adding an unforeseen real-life turn. His blend of comedy, tragedy, and heartwarming accounts has left his audiences spellbound.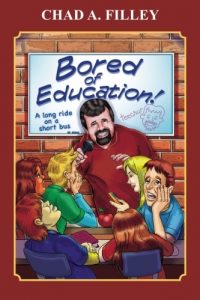 Check out Chad's new book: Bored of Education: A long ride on a short bus.